A French-speaking Swiss, through and through
The flavour of Switzerland since 1115, as the advertisement for Gruyère puts it. And it's not far wrong!
A document dating back to 1115 confirms that cheese was already being produced at this time in the region and in the village of Gruyères in the canton of Fribourg. Nobody actually knows how it tasted but the Count of Gruyères found it good enough to send a few of the cheeses to the Abbey of Rougemont...
The region's reputation was established later: medieval records tell of the skill of its inhabitants who turned their cows' milk into full-fat cheese which was sold as far away as France and Italy.
In 1602, we find the second documentary mention of a gift of cheese from the region: the government of Fribourg presented diplomats at the French embassy with 14 cheeses which are already called Gruyère. Over time, measures were taken to protect the origin of the cheese with stamps and markings. The word "Gruyère" was accepted into the dictionary of the Académie française in 1762.
Extension of the production region
Substantial emigration from Fribourg in the 18th and 19th centuries extended the production region of Gruyère to the cantons of Vaud, Neuchâtel and Jura and even to France. Gruyère was only provided with a controlled indication of origin (AOC) at the international level in 2001 and since 2011 it has benefited from an AOP protected indication of origin for all of Europe. Le Gruyère AOP may only be produced in the cantons of Fribourg, Vaud, Neuchâtel and Jura, in the districts of Courtelary, Moutier and La Neuveville as well as in a few neighbouring Bernese municipalities. An exception is also made for historical reasons for a couple of cheese dairies in German-speaking Switzerland.
Le Gruyère is a hard cheese. Its paste has a smooth surface which feels slightly moist. It is tender, quite firm, a bit crumbly and ivory-coloured, depending on the season. The fruity flavours can vary according to the origin and this is emphasised further by the greater or lesser salty base notes. The salé version is particularly tart.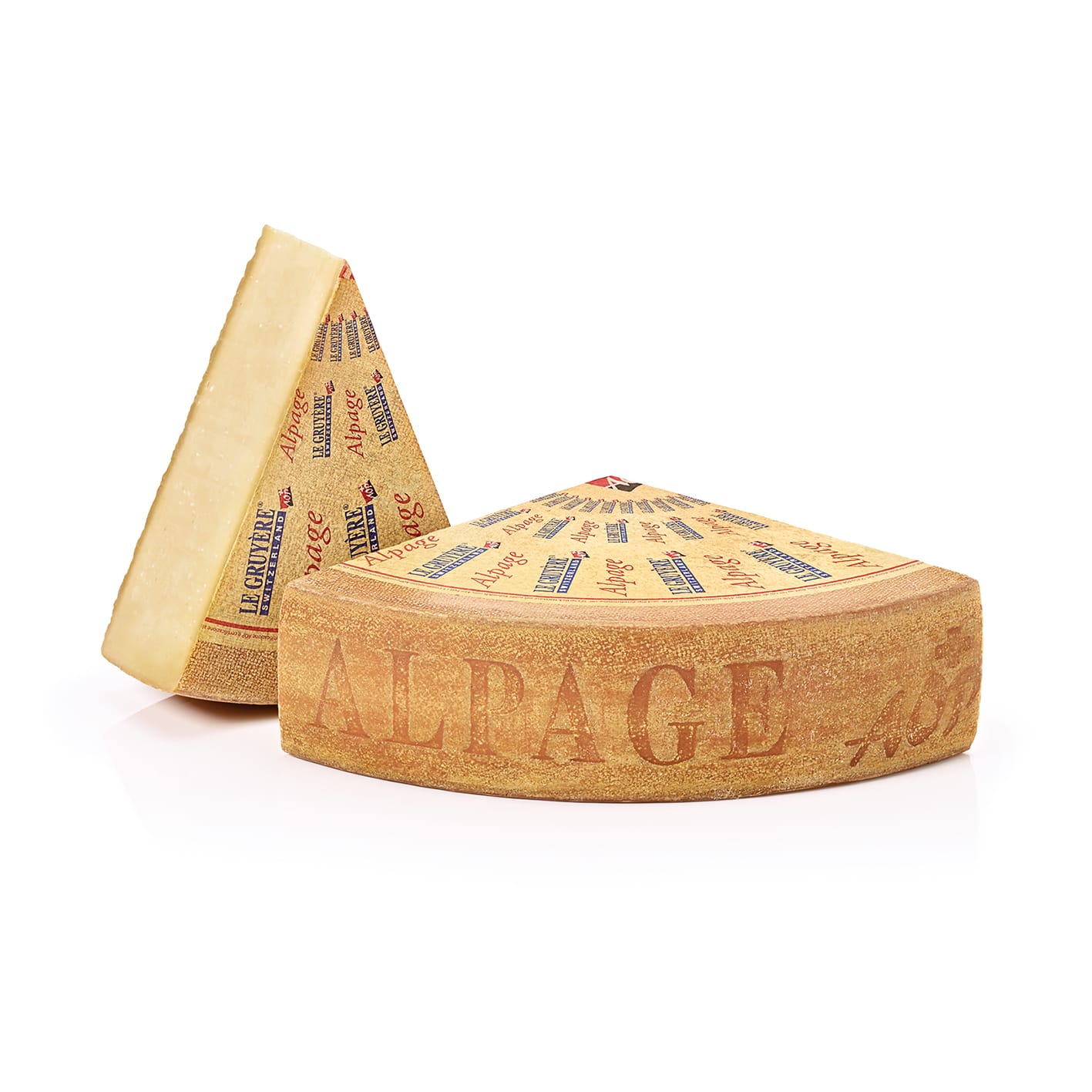 For connoisseurs who prefer fruity and mild flavours.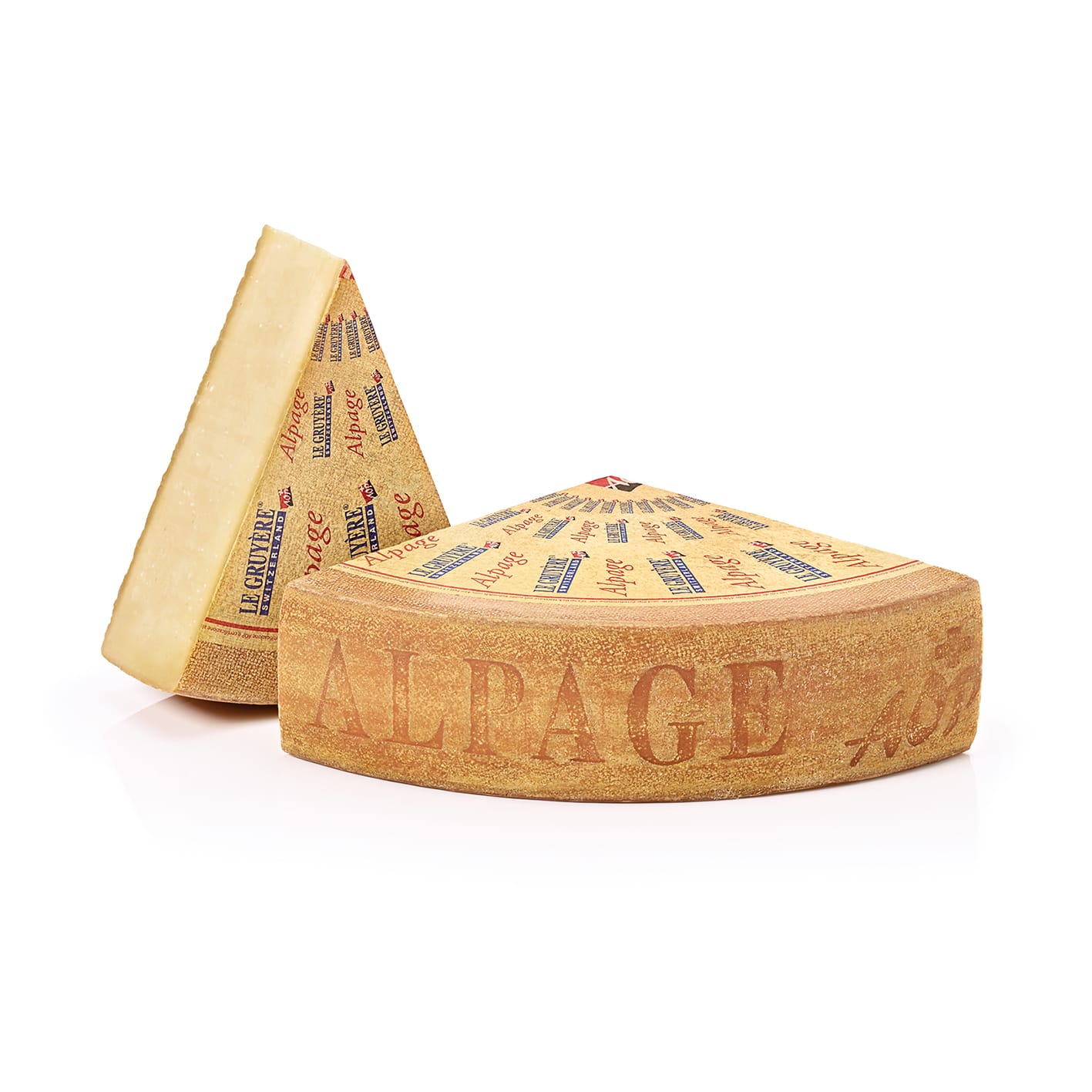 Matured for at least 10 months, with an intense aromatic flavour.
All of these manufacturers have stringent specifications in common, ensuring the quality of the cheese. About 400 litres of raw milk are used to manufacture a typical 35 kg Gruyère cheese. During the maturation process which lasts several months, the cheese is turned several times and washed with brine to improve the maturation process. This gives Le Gruyère AOP its unique flavour. The formation of holes in the cheese is desirable but not essential.