Speciality cheeses from the Jura mountains
Lush, green pastures on gentle, sloping hills, cows which are free to roam and the experience and tradition of cheese making. This is the secret of the delights from Fromages Spielhofer.
A traditional, passionate family business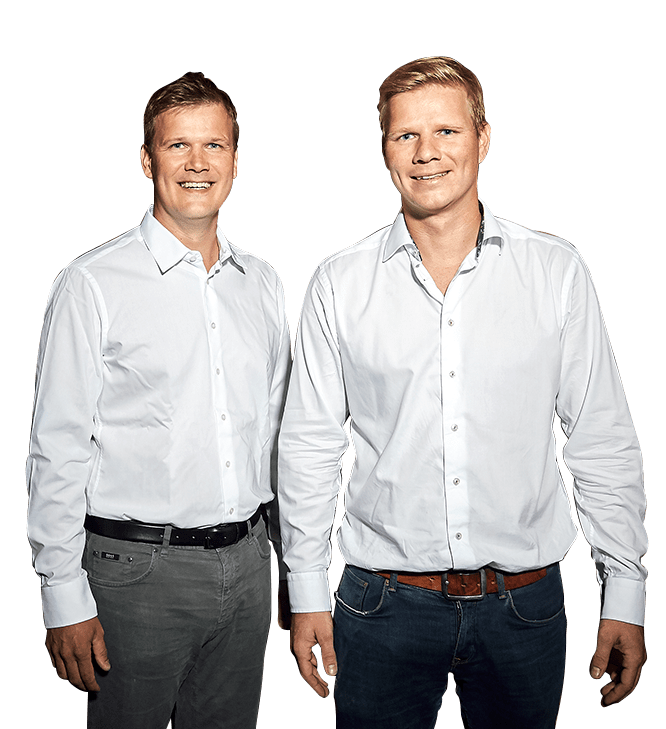 Fromages Spielhofer is a dairy which produces cheese in the best traditional manner, using cutting-edge tools. We only use milk from our region and are in close contact with the farmers.
Our family business is today run by its second generation of managers, Cédric and Florian Spielhofer. As manufacturer of Tête de Moine, we are a very active exporter and deliver to over 65 countries.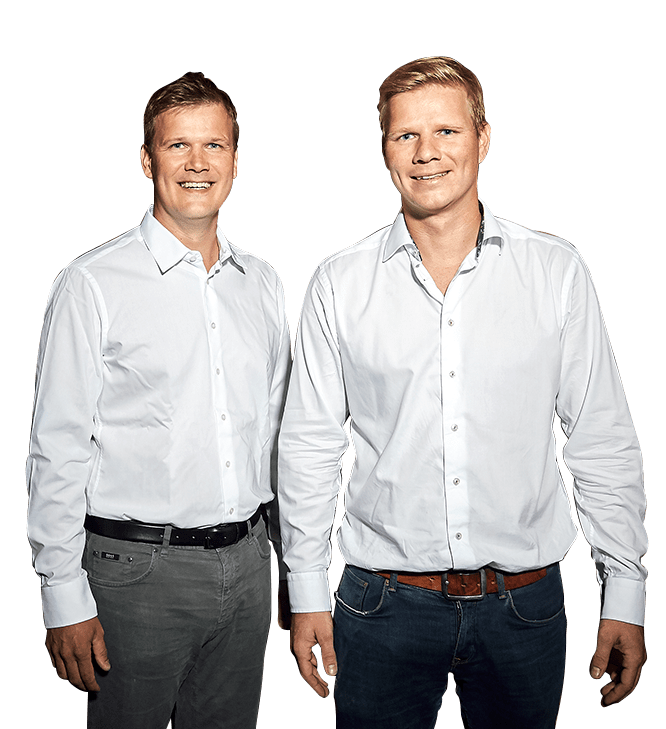 The white gold from Jura pastures
We work with silage-free mountain milk, bought exclusively from local farmers. Their 1200 cows in total must spend at least 120 days a year out in the pasture; their feed must be 100 % local and silage is forbidden. Every day, 7 days a week, we process over 50,000 litres of raw milk which we use to make 20 kinds of cheese as well as butter.
L'Horloger – Pleasure that makes you forget about time
Discover the magic of our latest cheese with its unmistakable dial. After maturing for over 180 days in our cheese cellars, it unfolds a unique, fascinating aroma. A tribute to the enchanting Jura region and its watchmaking history.
Cut yourself a piece of time - in one of our stores or online.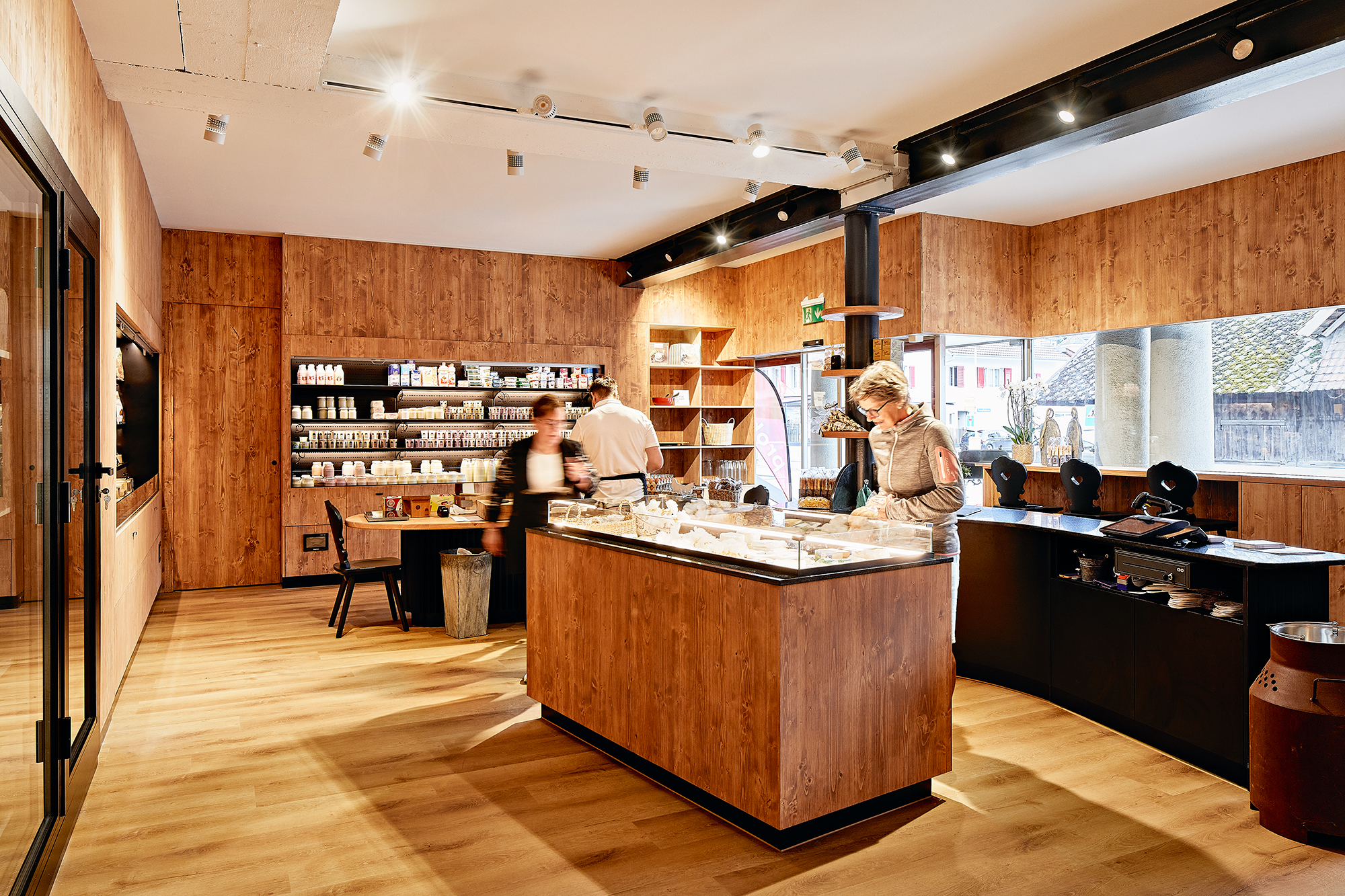 In our Fine Food Shop we offer for sale a wide range of specialties from local producers.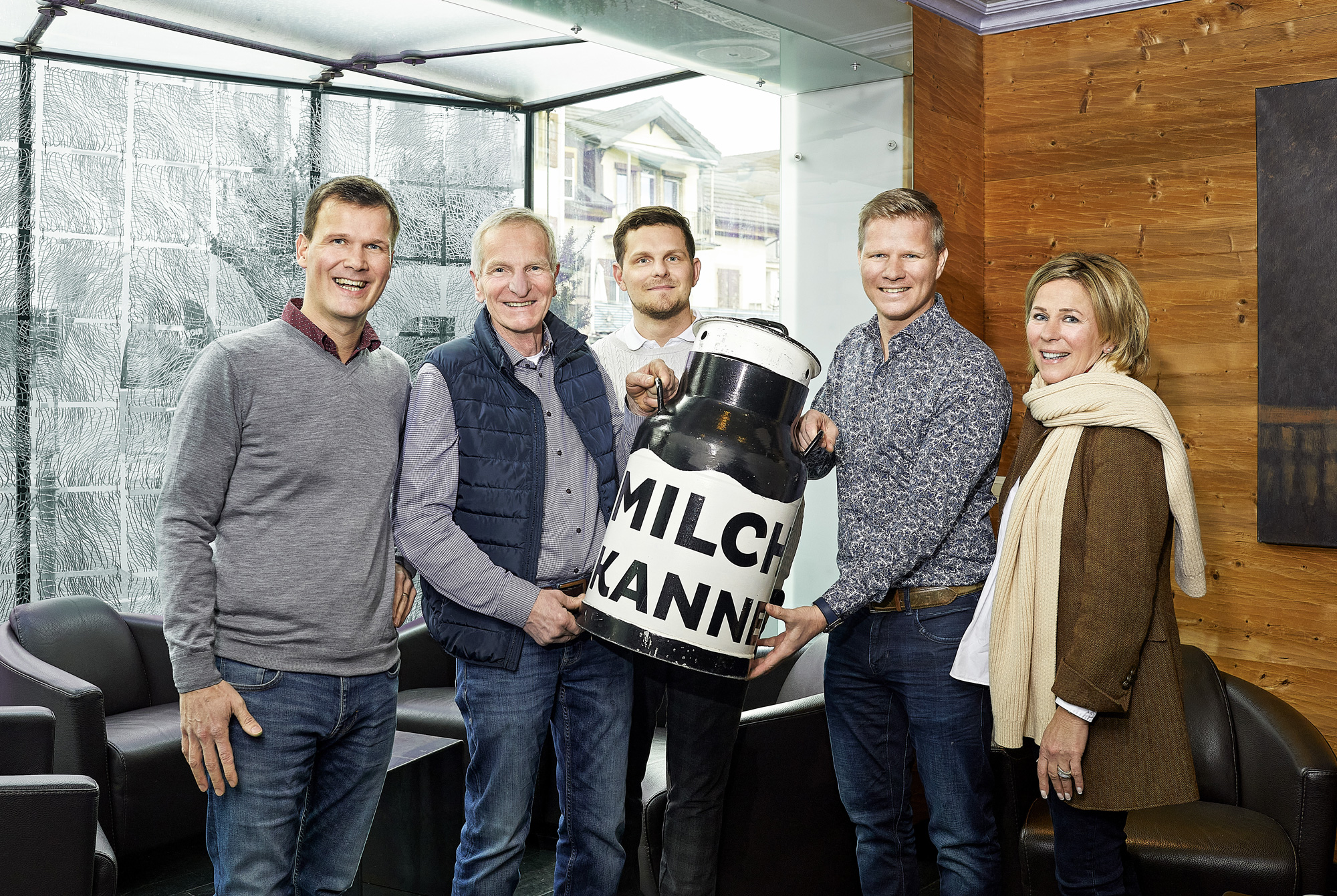 The popular Milchkanne AG cheese dairy in Kerzers has been owned by Fromages Spielhofer SA since February 2023.
On a first name basis with local farmers

Excellent cheeses can only be produced using perfect milk. And our 70 suppliers are the very embodiment of this quality. They are local farmers who work close to nature and are like family to us.
Each day, we collect the milk from the previous evening and early morning milking and process it within a few hours. The quality of the milk is checked every day.
Production in Sonvilier in harmony with nature
Thanks to state-of-the-art technologies, we produce carbon-neutral Gruyère AOP at the cheese dairy in Sonvilier. By using renewable energies and reducing emissions, we protect our environment while producing tasty cheese.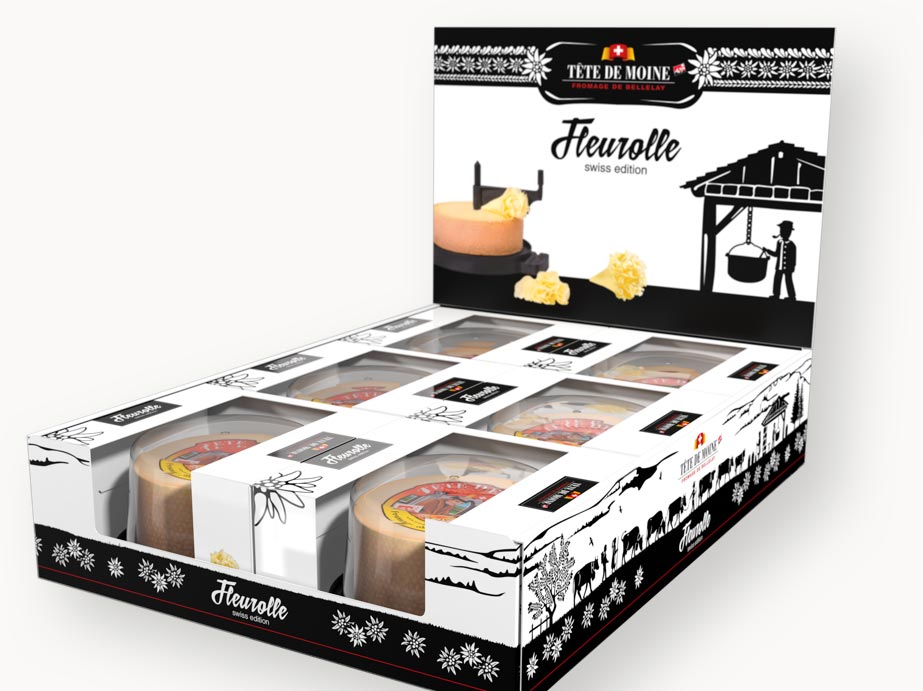 Spielhofer is not just a cheese dairy but also a trading operation. We export our products to over 65 different countries. 80% of the Tête de Moine we produce goes abroad.

Besides Tête de Moine, we also export Mont Soleil and Montagne du Jura, for example.

We only use milk from the Bernese Jura, from farmers we know in person.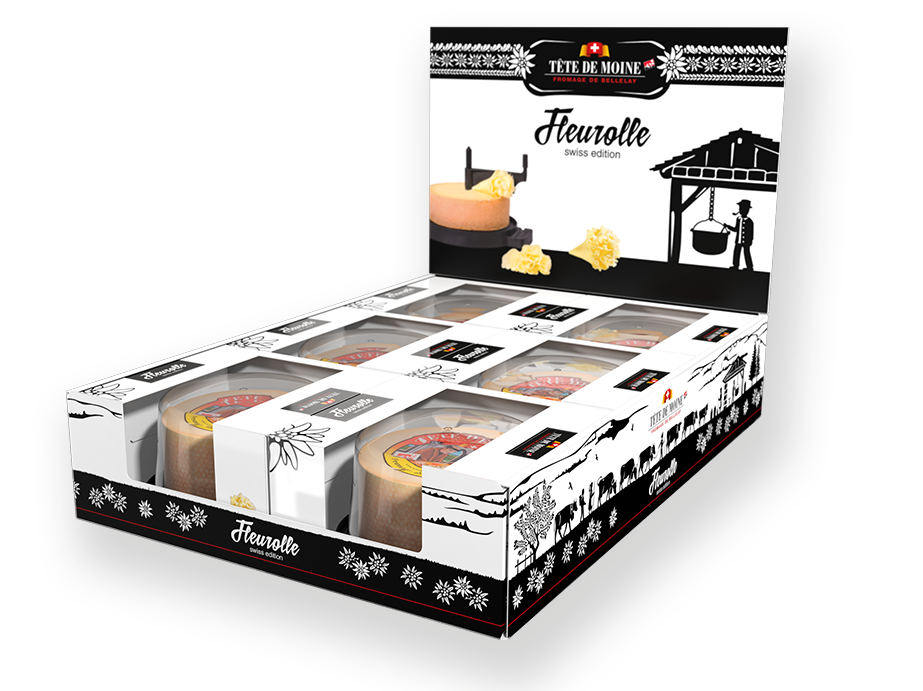 Manufacturing cheese is a matter of experience and tradition. Although we use the latest modern production tools, the stages of production are still exactly the same: high-quality raw milk is standardised and rennet is added followed by a bacterial culture. The mass is carefully heated, stirred and sliced until it becomes grainy in consistency. Then it is pressed, matured in brine and finally stored in the cellar... No colouring agents or preservatives are added and, of course, the strictest hygiene standards are observed: Spielhofer is certified according to ISO standards FSSC and IFS.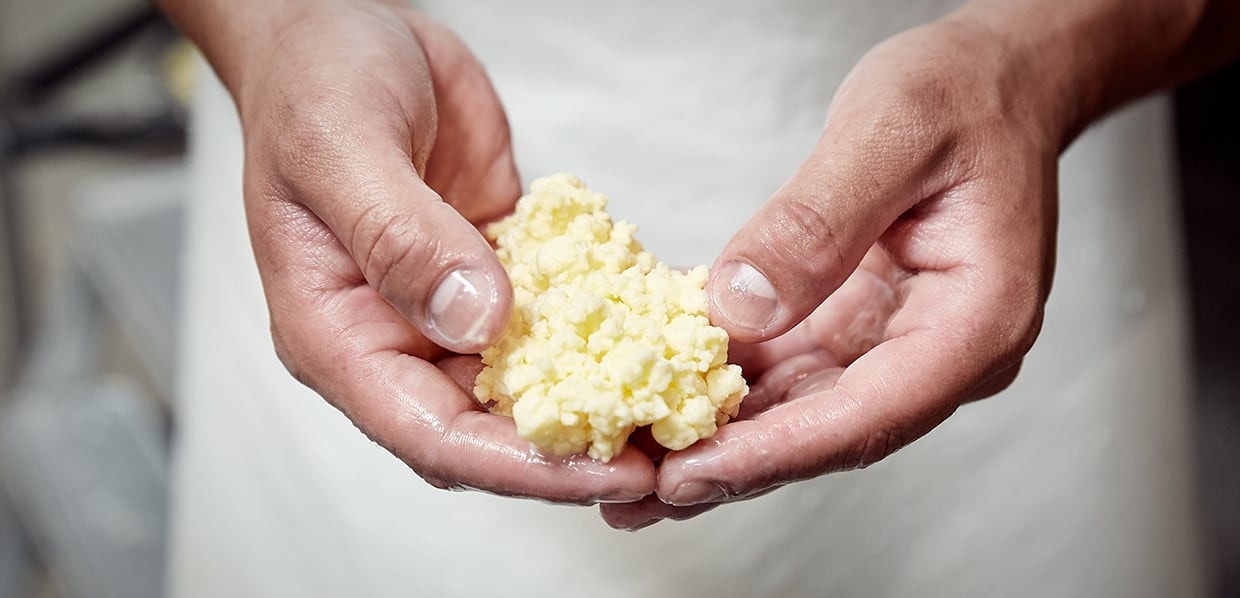 Learn about the world of Tête de Moine & co during a visit to our cheese dairy. We guarantee it is a feast for the senses!
Individuals
You can visit at any time - take a look at our small exhibition, observe the cheese-making process, watch an interesting film, answer questions along our circuit and buy some treats in our shop.
Groups
From Monday to Friday, we organise visits for groups of 10 people or more. Over 1.5 or 2 hours, you will learn about the whole production process and of course wine and cheese-tasting is included!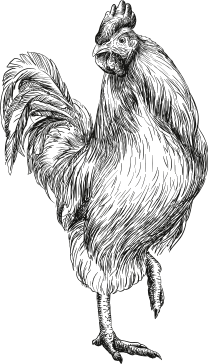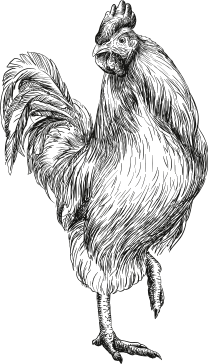 Sign up for our newsletter We will send you news about the world of Jura cheese at random intervals.