Sheep's milk cheese for Boécourt
A farmer with 200 hand-milked sheep supplies the milk for this speciality: you simply must try it!
"Tomme" is the generic name for soft or semi-soft cheeses made from cow, sheep or goat's milk, typically with a low fat content. "Brebis" is French for "ewe". Our semi-soft Tomme de Brebis is made once a month. The milk comes from sheep which live on a farm in Boécourt near Delémont. The spicy taste of this exclusive speciality will certainly delight sheep's cheese connoisseurs.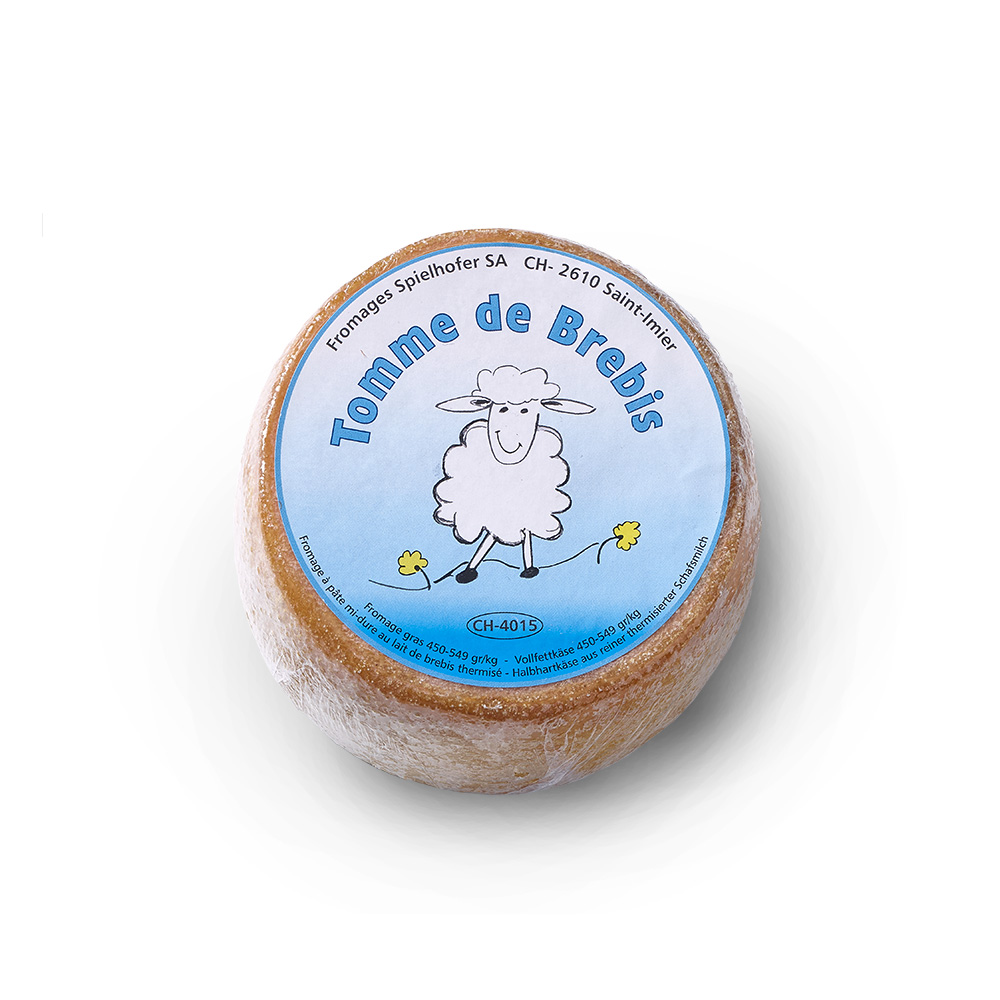 Where can I buy Tomme de Brebis?
You can order Tomme de Brebis online or buy it directly from our shop. You can also find the cheese in well-stocked cheese shops.