Perfect for sandwiches etc.
Excellent cheese which can be sliced, grated or used in a fondue.
Our Jura Carré tastes wonderful as is. But its shape makes it perfect for further processing. This is why caterers and a global airline find it so attractive. It is ideally suited to slicing for use in tasty sandwiches. But it also triumphs as a freshly grated cheese or as part of a fondue mix. Here's an exclusive tip for you: our local butcher uses it to make high-quality Cordon Bleu.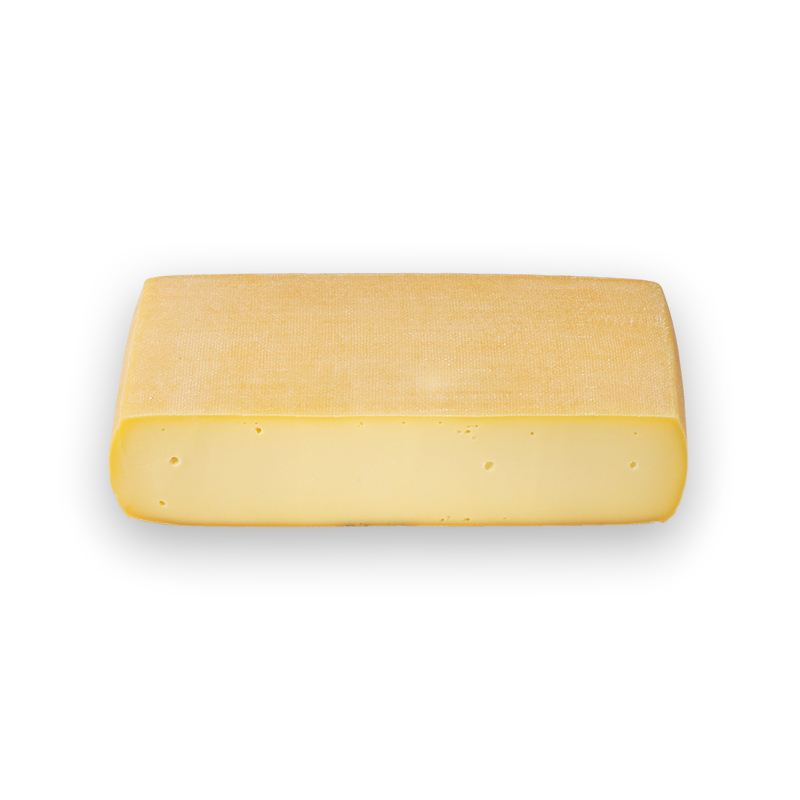 Where can I buy Jura Carré?
You can order Jura Carré online or buy it directly from our shop. You can also find the cheese in well-stocked cheese shops.