The high-quality wind turbine cheese
The wind turbine on the label not only shows where it comes from but also symbolises Fromages Spielhofer's efforts towards sustainability
This refined soft creamy cheese is deliciously creamy. Joseph Spielhofer created this cheese when the wind park was opened on Mont Crosin. At the time, he still managed the cheese dairy in Cormoret and the Eolienne was his first soft cheese. The reference to wind turbines is no coincidence. At the time, Fromages Spielhofer already attached importance not only to craftsmanship and natural production but also to sustainability.
The fat content of 55% gives this soft cheese made from heat-treated cow's milk its soft paste and aromatic and spicy creaminess.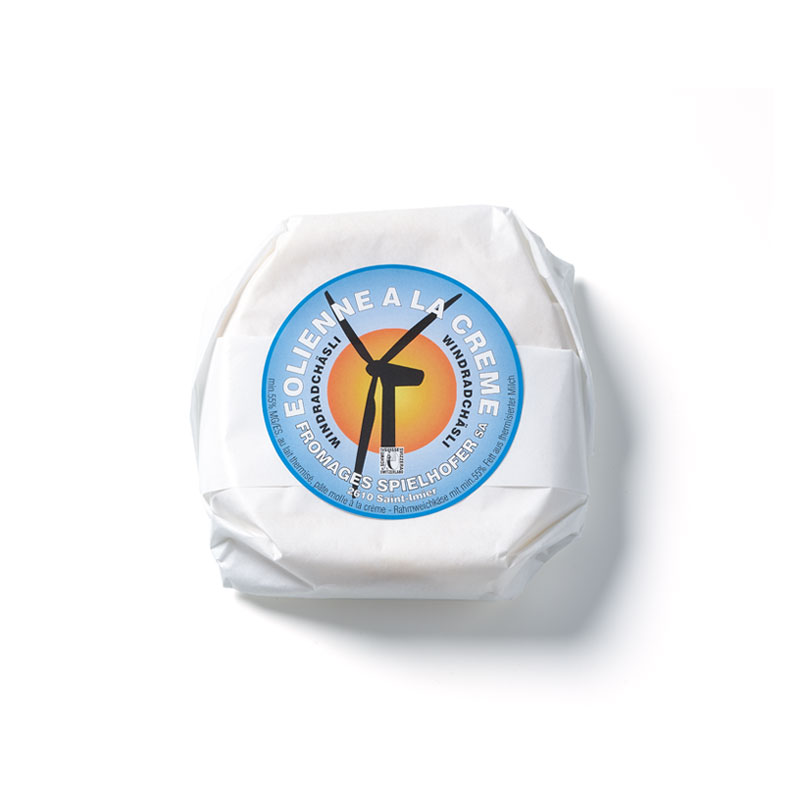 Where can I get Eolienne à la crème?
You can order Eolienne à la crème online or buy it directly from our shop. You can also find the cheese in well-stocked cheese shops in the region.